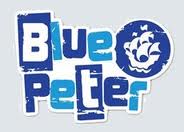 I was asked to help out with an episode of Blue Peter, in the capacity of "Chip Fat Expert" for a Green Car race across London – which me and presenter Helen Skelton won!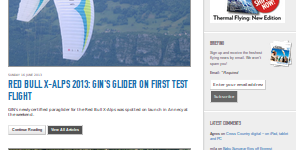 I'm the new online reporter for XCmag.com, as well as being a regular contributor for their print magazine, Cross Country International.
I tracked down legendary speed climber Ueli Steck to interview him about climbing three Alpine summits in one day. Different versions of the articles appeared in two print magazines.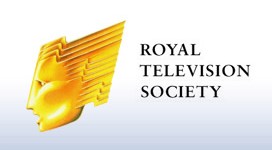 I won the Royal Television Society award for the Best UK Documentary in 2005, for Detention Undercover – The Real Story, an undercover investigation into how immigration detainees are treated at removal centres in the UK. The story we broke went on to be the top story on the BBC's 10 o'clock news, BBC Newsnight, [...]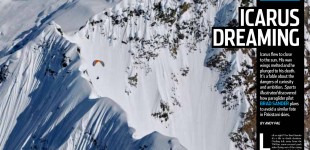 I introduced paragliding to Sports Illustrated with a stunning photo essay and feature on Brad Sander's flights in the Karakorum mountains of Pakistan.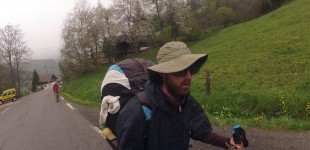 Annecy, France. Spring 2012 – I competed in a 102km, three-day hiking and paragliding race through the Bornes massif, in the shadows of Mont Blanc. Bad weather meant that only seven pilots finished. I came a very respectable 30th out of 60, completing an alpine marathon each day for three consecutive days with a 12kg [...]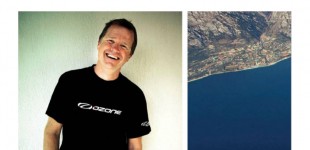 I landed an exclusive interview with S.I.V. guru, and paragliding celebrity Jocky Sanderson in Turkey for a 1800 word feature for Cross Country magazine.
This great story about Mad Scientist cum Paraglider Stuntman who built a gadget to teach himself paragliding loop the loops got snapped up by Wired for their sports website, along with versions to four other print magazines around the world. Photos and words by Andy Pag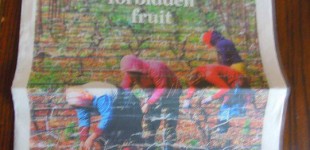 My full page cover shot for the San Francisco Chronicle travel section. Muslim ladies picking grapes in a Moroccan vineyard. Amazing to think they printed 300,000 copies of my photo this big. And what a lovely turn of phrase their credits have.